Copywriting prices may differ from one industry to the next and are dependent on who you are working with, their capabilities, and the type of copywriting services you need.
Copywriting rates vary depending on the type of project, the length of the copy, and the experience of the writer. Generally, you can expect to pay between $0.10 and $1.00 per word for most projects. However, it is important to discuss rates with your prospective writer in order to ensure a fair agreement that is beneficial for both parties.
Don't worry — we will do our best to help you make sense of this complex territory in this extensive guide on copywriter costs. We will explain how copywriter rates are established, how much you should expect to pay, what fees most copywriters charge, as well as how you should go about making your decision — we have got all the bases covered! Let us begin!
How do we determine copywriting rates?
The cost of copywriting services can vary based on a variety of elements, like the background and capabilities of the writer. The demand and availability, time zones, and turnaround time.
The kind of payment applied may also influence overall costs — hourly rates, flat fees, per-word rates, or day rate. In America particularly, it is common to see prices ranging from $50 to $250 per hour. Bear in mind, you might need to put down a deposit of 10–15% (depending on the provider). If you're making a big order, some vendors may offer discounts to reduce the costs. Therefore, it's essential to plan out your project in advance. Specialized knowledge and investigation may be required for certain industries which could result in higher charges. Experienced writers typically charge more than those just starting out.
Generally, new writers tend to be at the lower end of the pay scale and usually charge $50 or $60 per hour, while more experienced authors ask for higher fees. Bear in mind that these prices are based on an hourly fee. However, other payment options may exist, such as a flat fee, by-word rate, or day rate.
The general cost of copywriting in the USA can provide a baseline for price expectations, although it might not consider all the associated costs or variations. The exact amount you pay for copywriting will be dependent on the type of business you run. If your industry is notably complex or highly technical, you may have to pay a bit more for high-quality content writing services that also optimize SEO.
When employing a copywriter, it is essential to keep an eye on your budget as well as your needs and to make sure you give a clear outline of what you expect and demand to get the most suitable service for what you're paying.
How much should you pay for a copywriter?
As an entrepreneur, it is essential that you source proficient copywriting services, to guarantee your brand is correctly depicted. Your web crawler rankings are high, and that your correspondence with customers is unmistakable. Most of the time, this will imply that you should look for a more accomplished senior/experienced author who has dealt with comparable brands to yours and has aptitudes such as SEO copywriting. It will doubtless require you to pay costs in the upper middle of the normal rates we discussed before.
When selecting your rate, it's essential to think about all factors such as experience, time zones, talents, and so on. This way you can make sure that you get the highest quality material at an affordable price while still offering your copywriter a reasonable salary.
Here is a sample table of potential copywriting fees based on these variables:
| Project Type | Length | Expertise Level | Content-Type | Deadline | Cost Range |
| --- | --- | --- | --- | --- | --- |
| Short-form | < 500 words | Basic | Blog post | 2-3 weeks | $50-$100 |
| Medium-form | 500-1,000 words | Intermediate | Landing page | 1-2 weeks | $100-$250 |
| Long-form | 1,000+ words | Advanced | White paper | 3-4 weeks | $250-$500 |
This is just a rough guide and prices may vary depending on the specific needs of the project. It's always best to request a quote from a copywriter or agency to get a more accurate estimate.
What would be a suitable cost for copywriting services?
Being aware that not all copywriting services are created equal is a must. There are two distinct types: low-income and high-income copywriters. The major difference lies in their ability to charge a hefty amount for their work.
How do low-income copywriters set their fees? Generally, they will ask for reduced prices and attempt to evaluate their writing. They concentrate on providing the copy without any extra services — usually charging an hourly rate, per word or page.
Copywriters often charge per word rather than by page, as it allows them to see how many words have been written for a client, and charge accordingly.
This does not always benefit the relationship between the copywriter and the client, who would prefer to have their content written quickly and accurately. It is important to remember that there is no set page length for good copy. However, this could mean that if pricing was based on pages then it would not guarantee that the content on each page makes sense.
Copywriters who are not well-paid typically bill by the hour. They keep track of how long it takes to create the content and then charge for that time. As they become more proficient, they may take less time to generate a similar piece of work. Nevertheless, spending 10 hours on one script might not necessarily mean that it will be ten times more successful. That is why charging a low-income copywriter isn't a wise plan.
The focus should be on what value your writing brings to the client rather than merely looking at the number of hours spent on it. A successful piece of copy can be either lengthy or very concise. It would not be sensible to calculate the cost depending on its length.
U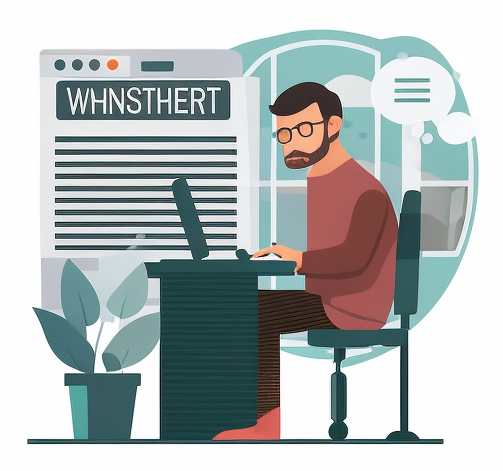 sually, the client pays an initial sum before starting, which is usually determined by the size of the project. The final price, however, could vary according to what kind of project it is. A landing page, for example, may cost about $250 and an email can range from $100 to $200.
Copywriters with backgrounds of experience are used to having meetings with other creative professionals, such as web developers, cinematographers, and a PR team. To acquire the best results, you should bring the copywriter into contact with other people in the project group, so they have the opportunity to share their insights. Additionally, this will provide the copywriter with a comprehensive perspective, enabling them to make sure that the copy serves the object of the project as well as your objectives as a business. For a high-income copywriter, it is important to ensure their clients make more money than what was initially charged for the work.
How much does TextScout cost?
Textscout is a content platform, where you can connect with a team of talented and knowledgeable SEO-friendly copywriters! We boast of our collective expertise in writing compelling content on a wide array of topics, industries, and specialties. Realizing the diversity in the writing industry, we offer different pricing plans to accommodate all kinds of copywriting needs. All our plans are based on per word cost system.
To meet the requirements of startups and small businesses, we have the bronze package at $0.15 per word, which is handled by junior writers. For those looking for more seasoned writers, our silver package is available at $0.30 per word.
For big companies, we provide a golden copywriting package at a cost of $0.60 per word. This plan will give you access to medium to high-level copywriters plus a committed supervisor.
Lastly, for those companies who need the best, we present our platinum copywriting service at a rate of $1 per word. This option gives you the advantage of an assigned manager and an expert SEO copywriter.
Textscout provides skilled and well-priced copywriters to help businesses achieve their content goals.