What is the concept of marketing using artificial intelligence?
An AI-driven marketing strategy utilizes customer data and machine learning to anticipate a client's next move and improve the customer experience.
Evidence shows that implementing artificial intelligence has the potential to increase productivity by up to 40%.
Beginning with rule-based, independent applications to aid personnel in making more informed decisions, companies should gradually introduce more developed and interconnected AI models into customer-oriented situations.
Enterprises that employ artificial intelligence have a higher chance of staying ahead in the race.
Consequently, many organizations are investing in AI-powered marketing. Chief marketing officers are increasingly adopting technology. Find out how this powerful technology can revolutionize marketing.
The current applications of artificial intelligence in Marketing
Currently, numerous enterprises are employing AI for specific duties. For example, the placement of digital ads (which is also referred to as «programmatic buying»); increasing the correctness of estimations (for instance, sales prognoses); and supporting human endeavors in structured tasks like customer care.
AI Marketing includes:
Examining huge amounts of marketing data from multiple sources which would otherwise need to be gone through manually.

Natural language processing (NLP): building language similar to humans for developing content, customer service bots, individualized experiences, and more.

Media buying: estimating the most competent ad and media placements for a business to get in touch with their intended audience and optimize marketing strategy ROI.

Automated decision-making: AI marketing tools assist a business in deciding which marketing or growth strategy they should use based on past data or other inputs.

Generating content: creating both long and short-form content for use in a marketing campaign, including video descriptions, email headings, web text, blog posts, and more.

Instant personalization: modifying a customer's experience with marketing material such as a website page, social media post, or email that takes into account the individual's past choices to motivate them to take an action like clicking a link, enrolling in something, or making a purchase.
Organizations make use of AI at various points in the customer journey. For example, when prospects are in the contemplation stage and searching for a product, ai will target them with ads to aid their search. This can be seen in Wayfair, an online furniture retailer which utilizes ai to identify customers that are likely to be open to persuasion. Presenting them with suitable products based on their web history do this.
Additionally, bots such as Vee24 employ AI to figure out what customers need, boosting engagement with a search query and redirecting them toward a certain page if needed. The bots even offer the option of interacting with a human sales agent via chat, phone call, or video, or «browsing», allowing the representative to help the customer navigate through a shared screen.
Ai can simplify the sales process by utilizing precise data on people, and incorporating real-time geolocation data, to create customized product or service offers.
Further along in the journey, AI helps with upselling and cross-selling, decreasing the chances of customers leaving their digital shopping carts. An example would be after a customer adds items to their cart, AI bots can give a motivating statement that might help complete the sale — such as «fantastic choice! James from Vermont got this same mattress.» these measures can multiply conversion rates fivefold or higher.
Following the sale, firms like Amelia (formerly IPSoft) and Interactions have made AI-powered service agents accessible 24/7 for triaging customers' inquiries.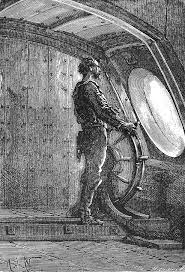 Compared to human reps, these agents are better equipped to manage varying amounts of customer service requests. From inquiries related to delivery time or booking an appointment, they can tackle simple queries while more complex ones can be elevated to a human representative.
In certain cases, AI aids human workers by examining the tone of customers and proposing diverse answers, offering guidance on how best to meet clients' requirements, or suggesting intervention from a supervisor.
A firm that wishes to get into artificial intelligence can begin by constructing or obtaining basic rule-driven applications. This approach is often called the "crawl-walk-run" where they may start with a component that does not face customers, such as a tool that supports human service representatives.
Afterward, when they have amassed some basic AI knowledge paired with plenty of customer and market information, they can move away from task automation to artificial learning.
An example is the clothing selection AI from Stitch Fix. This offers the [stylists] customers selections that are based on the preference of the shoppers, the items they purchased and returned, and their own opinion.
6 samples: How is AI used in digital marketing?
eBay is applying Brand Language Optimization to be effective in its email marketing efforts.
EBay is using AI marketing to better understand customer behavior, personalize experiences, and optimize its campaigns.
This has led them to use AI-powered customer experience platform phrases over the past few years when creating marketing emails. Generally, it is easy to optimize email marketing performance for most businesses. But for a company of eBay's magnitude, it is an entirely different challenge.
With an expansive subscriber list covering the US, UK and Germany alone totaling over 101 million people, creating compelling subject lines to boost open rates can be quite a complex job.
EBay sought to reduce stress on their internal team by enlisting the help of Phrasee. This service applies a blend of natural language generation and profound learning to generate content quickly while optimizing performance.
Phrasee's computational linguistics team created language models for eBay, enabling the e-commerce giant to produce custom copy tailored to their brand tone, customer requirements, and special offers with just a few clicks.
Since partnering with Phrasee, eBay has seen major developments in its main email marketing statistics, including a 16% boost in average opening rates, over 700,000 additional campaign openings, over 56,000 additional click-throughs for campaigns, and a 31% rise in click-through averages.
Content moderation and generation - Levity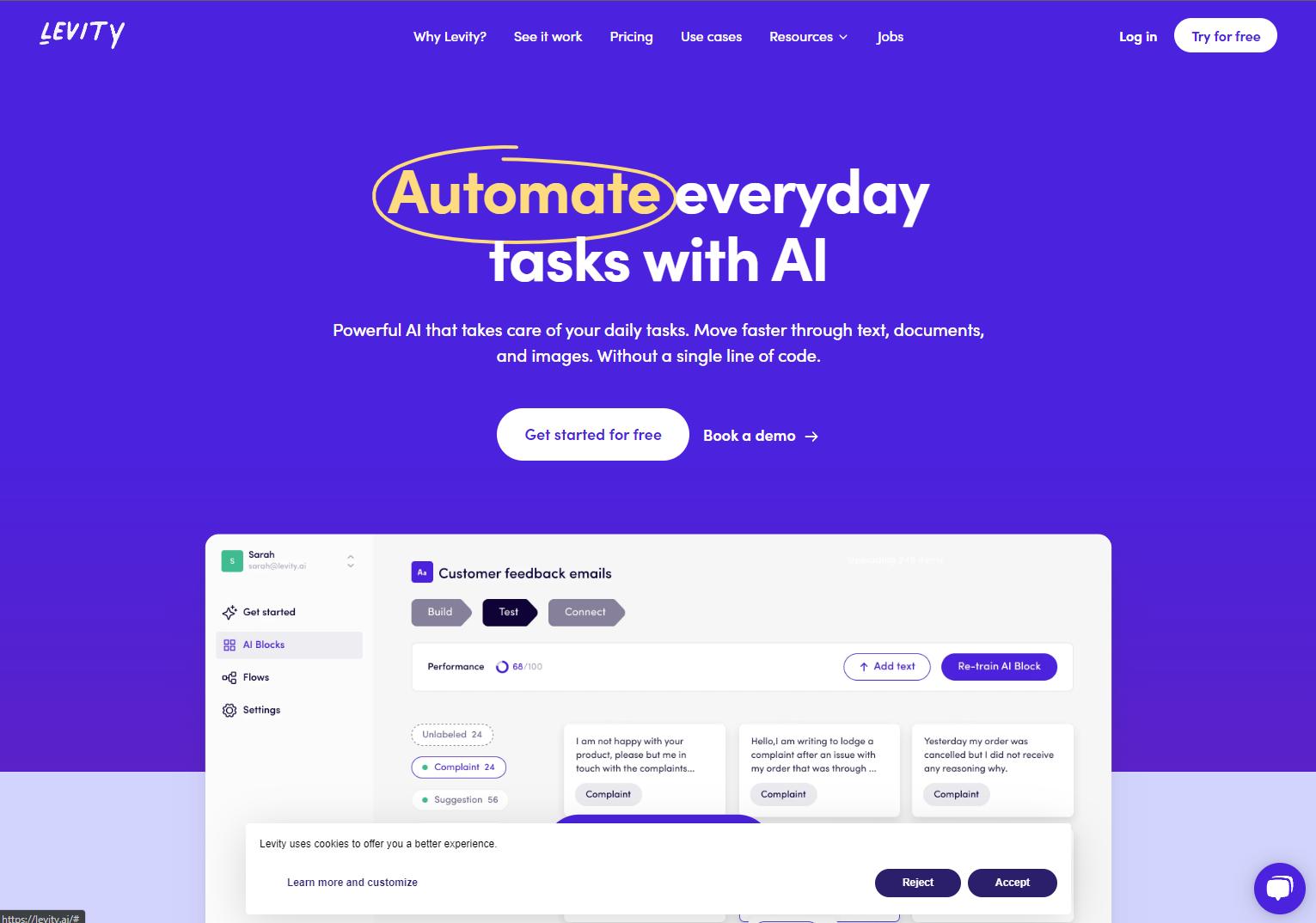 Managing content over multiple social media sites can be a tedious and error-prone job. Fortunately, AI-based services are available to make the process simpler.
For instance, Levity's content moderation AI is adept at searching through all pertinent data across different channels you choose. It can sorting, labeling, and prioritizing content according to your needs — thus enabling your staff to focus on other vital tasks. Levity makes sure that the output is error-free and without any bias.
Ad targeting and analysis AI applications are invaluable for crafting ads that engage the right people at the right time. You should look over your ads before launching them, as irrelevant ones could risk turning potential customers away and causing them to lose faith in your organization.
Automated processes using AI tools can help increase brand visibility and track online references to the brand across multiple platforms, making social media listening and brand awareness easier. Levity combines your social listening experience into one platform.
Chase Achieves More Humanity in its Copywriting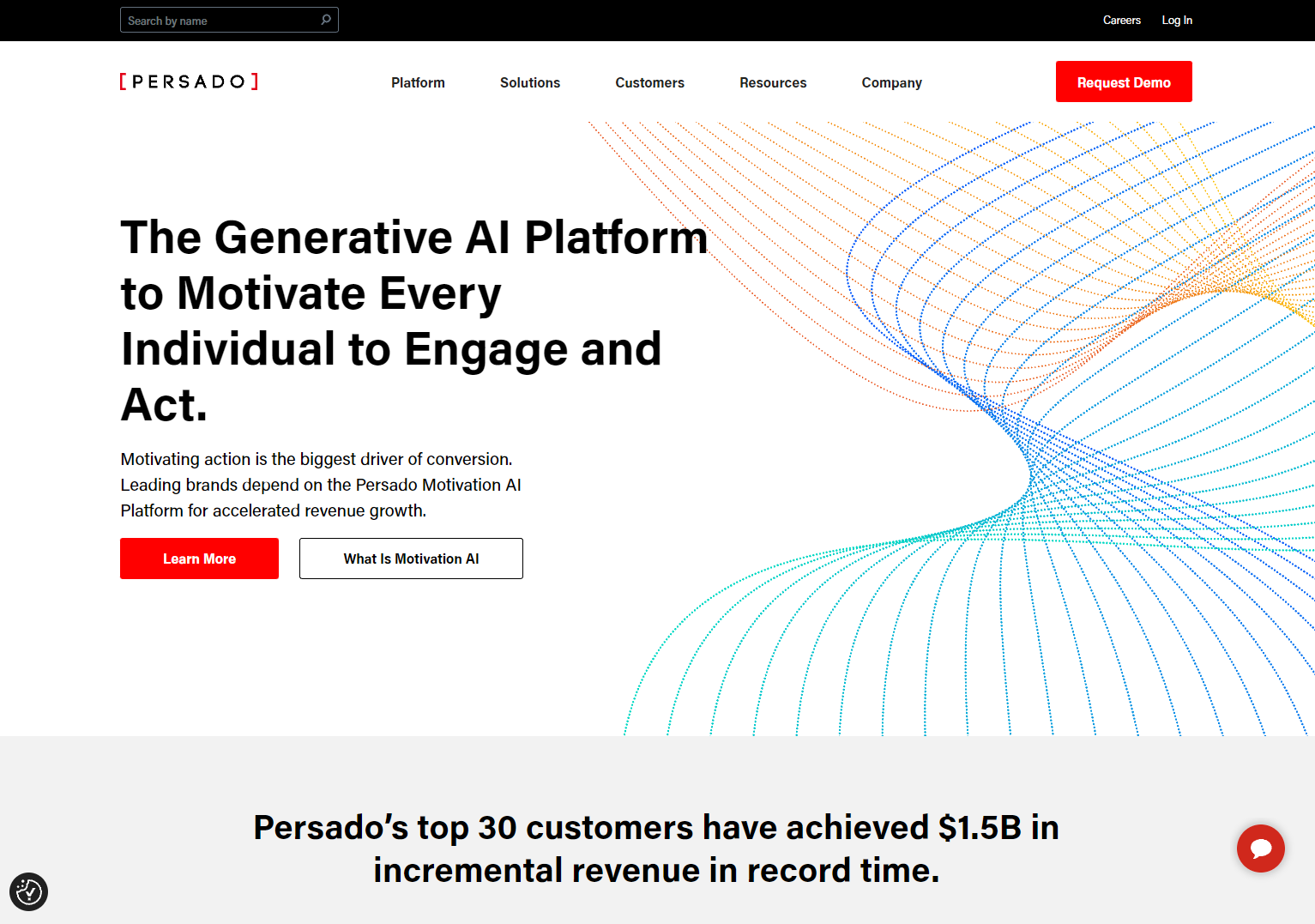 Chase bank has inked a five-year contract with Persado, a new york-based outfit that makes use of AI to manage promotional efforts. After testing out the solutions provided by Persado, Chase discovered that integrating machine learning into their copywriting enabled them to be more personal in their marketing.
For example, one digital ad written by humans stated: «access cash from the equity in your home.» on the other hand, the version put together by Persuade read: «it's true—you can unlock cash from the equity in your home.» customers better received this second version.
Chase was the pioneer of this massive machine learning copywriting, but other firms are looking to broaden the application of Mercado's technology. According to Persado, 250 marketers from the retail, finance, and hospitality sectors have already made use of Persado's services.
Amazon Launches Personalize
Amazon was an innovator in the realm of utilizing machine learning to offer customized product recommendations.
In 2019, Amazon made available Amazon Personalize, a proprietary technology that relied on machine learning from Amazon.com and gave AWS customers the ability to add it to their own applications.
Since then, the Amazon team has optimized the product, allowing it to now deliver up to 50% better recommendations in a variety of ever-changing product categories like books, movies, and music.
Sephora Chatbots
As per the most recent state of conversational marketing report from drift, chatbot implementation has exploded in the past year, with usage increasing by 92% between 2019 and 2020.
Sephora has been an early leader in this area; they adopted AI-driven chatbot technology as far back as 2017 on Kik. This bot helped customers to decide what products were right for them by asking questions about their personal preferences — a huge help in the cosmetics world, where testing items before purchase is usually necessary. The success of this experiment led Sephora to create even more bots on messenger.
TextScout helped to significantly boost organic traffic by a factor of 100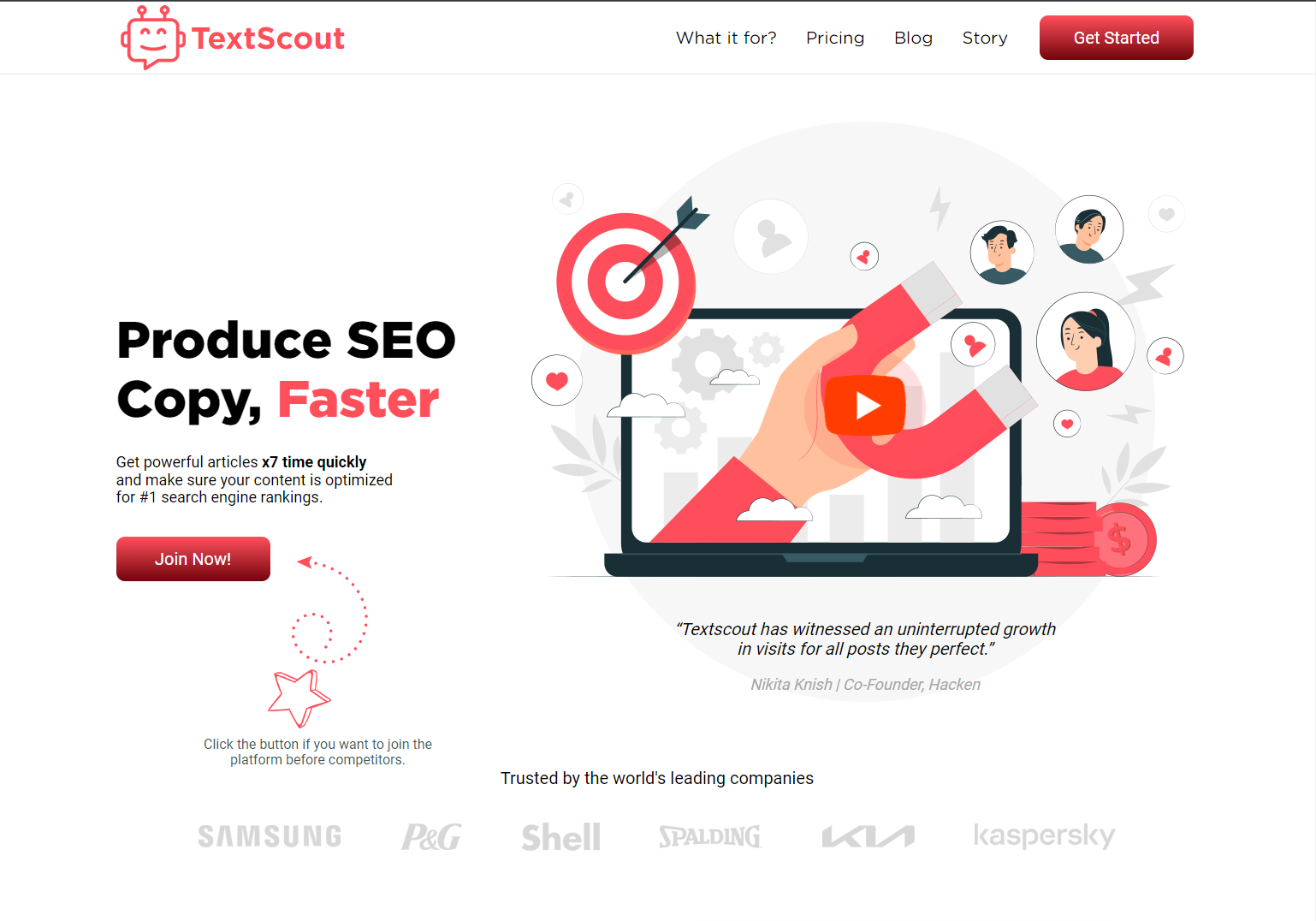 Several of the firms discussed in this article have a substantial global presence and are already well known. They have marketing budgets greatly exceeding the incomes of most entities. However, even those who don't have access to such large financial resources can take advantage of the advantages of artificial intelligence in marketing, as exemplified by HackControl, a cyber security consulting business.
HackControl began its content marketing journey one year after they were launched in the middle of 2019. Although they understood that organic traffic was essential for long-term success, they quickly noticed that their established rivals had a firm grip on organic search.
As HackControl lacked the resources to generate massive volumes of content, they decided to concentrate on key terms related to user intent. That's when TextScout, an AI-powered content research, intelligence, and writing platform, came into the picture. This platform helped by determining the main topics HackControl needed to write about, and then it scrutinized the top 20 search results for each primary topic to discover any openings or possibilities.
The effects were remarkable. Not only did HackControl manage to surpass much bigger rivals, like Casper, for vital subjects, but also observed a rise in organic website traffic from 800 per month to 8,000 each month within one year.
Different kinds of artificial intelligence advertising solutions
The utilization of AI is essential to assist marketers in establishing a connection with their customers. The core elements of AI marketing are the modern solutions that enable digital marketers to join data collected from consumers and determine the next steps they should take in their future strategies:
Machine learning. Machine learning employs artificial intelligence and computer programs to gain insight from data, then makes modifications to digital marketing plans automatically with successive iterations; as a result, digital activities are based on previous results, either positive or negative.
Due to the onset of digital media, a massive influx of data has become available for digital marketers. This abundance of data presents a challenge regarding selecting the most relevant sets of data to study. Artificial intelligence technology can ease this process by sifting through the data quickly, and determining its core components, as well as providing guidance on ideal digital marketing practices.
AI-driven marketing solutions are great for those who need to understand and interpret the enormous amounts of data they accumulate. These platforms allow digital marketers to derive valuable insights from their desired buyers so they can make decisions based on facts. An example of this technology is Bayesian learning and forgetting, which helps marketers get a good awareness of how well a customer responds to their digital marketing initiatives.
To make sure that the content created by users is respectable, appropriate and meets the requirements of the organization, moderation is necessary. This entails inspecting the material to identify if there are any offensive, inappropriate or malicious words or images that have been posted by users.
Producing content is an essential component of content marketing, which can make a company stand out amongst its competitors. This process necessitates creating unique and captivating pieces that will draw in readers and make them want to stick around. This may consist of blog posts, video tutorials, infographics, digital books, and many more. To effectively target your intended readership, it is necessary that the content be crafted in a way that is both interesting and pertinent to them, allowing them to remain intrigued and engaged.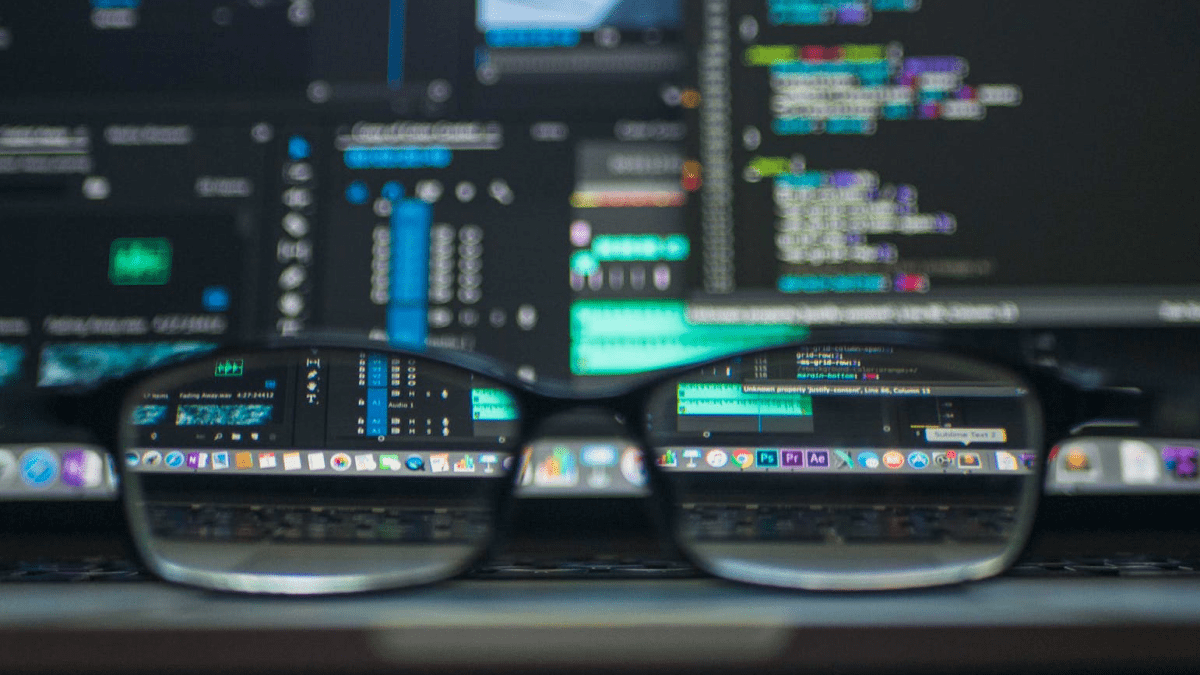 The integration of something as basic as AI can be difficult. Despite its simplicity, task-specific AI can be tricky to set up correctly on unique workflows and may require specialized AI expertise. Integrating AI into an organization's workflow requires that human and machine responsibilities must be administered properly. Customer service should be a top priority.
As AI evolves and becomes more intricate, customers may have concerns with security, confidentiality, and ownership of the data.
Tips for Incorporating Artificial Intelligence into Marketing Strategies
When applying Artificial Intelligence in their promotional activities and operations, marketing teams must draw up an extensive strategy to minimize setbacks and reap the greatest benefits.
Digital marketers should contemplate certain key elements before using any AI marketing instruments:
Set objectives. As with any advertising strategy, it is essential to begin by determining objectives and analytics for your AI marketing plan from the beginning. Identify sections of campaigns or operations that could benefit from enhancement, such as segmentation.

Then establish precise KPIs that will assist you in assessing how successful the AI-enhanced advertising campaign has been — this is especially crucial for qualitative goals like «enhancing customer experience».

Make sure at the beginning of your upcoming marketing program that your AI marketing platform won't violate the regulations of data utilization for the purposes of personalization. Please make certain to establish privacy standards and incorporate them into your AI marketing platforms as necessary to stay compliant and build consumer faith.

To start with AI marketing, digital marketers usually require a large amount of data. This information will teach the AI-marketing tool about buyer preferences, external trends, and other details that will influence the success of AI-enabled advertising campaigns. This data can be obtained from the company's own CRM system, prior promotional initiatives, and site information. Furthermore, advertisers may supplement this with second and third-party data, which may involve location information, weather details, or any other external elements that could influence a buying decision.

The lack of personnel knowledgeable in data science and AI often hinders marketing teams. This makes it a challenge to manage huge amounts of information and make meaningful observations. To successfully launch AI-based marketing campaigns, businesses should consider engaging external specialists that can collect and examine data to help their tools learn efficiently and sustain them in the long run.
Maintain Data Quality
As AI-driven marketing operations utilize more data, they can come to the right conclusions with accuracy. Nevertheless, if the data you provide your ai-marketing system is not consistent and errorless, it will be of no use and could even give rise to decisions that are detrimental to your financial performance.
Before employing any AI marketing software, marketing personnel must collaborate with data management teams and other company divisions to set up data cleaning and maintenance measures. Make sure that you consider all seven fundamental elements of the data when doing so. Punctuality, perfection, uniformity, pertinence, clarity, precision, representation.
Create an Integrated AI Marketing Strategy
Integrating AI marketing tools into a digital marketer's existing strategy can be beneficial in many ways.
It can provide an opportunity to streamline and automate labor-intensive tasks like data analysis, as well as reduce the risk of inaccurate attributions.
Additionally, incorporating AI into their current marketing methods gives digital marketers the chance to leverage modern techniques and take their marketing to the next level.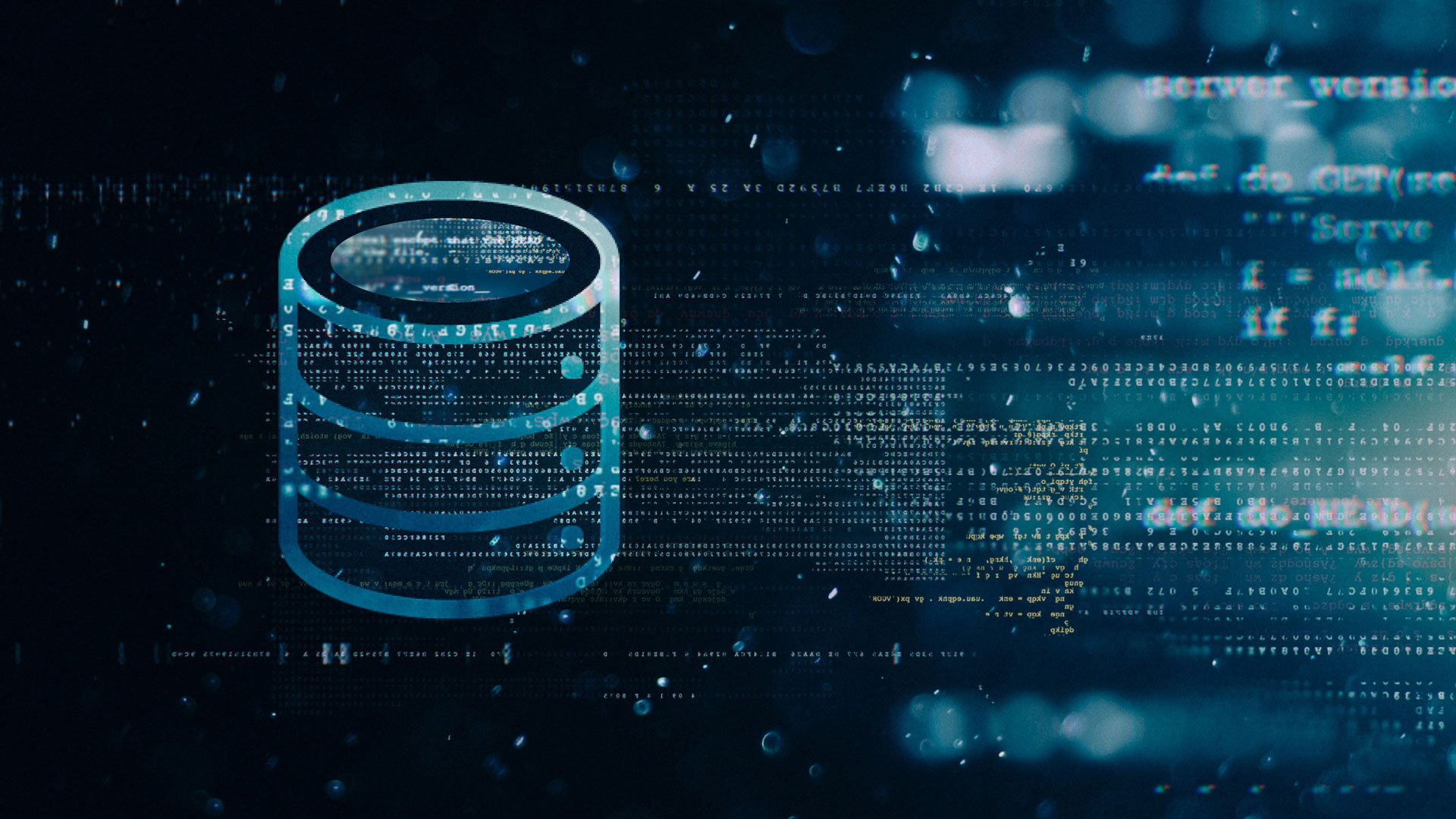 What are the benefits of utilizing Artificial Intelligence in your marketing strategy?
AI tools such as chatbots offer nonstop customer service, allowing customer service staff to spend their time dealing with more challenging queries instead of simply answering basic questions.
With the help of marketing programs, data can be processed much faster. AI builds on these tools, giving meaningful insights and making sure customers are reached at the appropriate time.
Using AI to make decisions concerning the content of your campaigns can help you reach and convert customers. By leveraging past data, you can tailor your campaigns with content that resonates with the audience. This will have a positive impact on your revenue and maximize the return on investment for your campaign.
Generating personalized content based on customer data is essential in understanding what they want and creating something that is advantageous to them. Demographic information, past purchases, and geographic location can be used to identify potential customers who may be interested in your offerings.
Artificial intelligence is the most effective way to acquire and decode this data.
Do you experience exhaustion and a lack of enthusiasm when consistently doing the same job?
Let AI take over tedious duties such as emails, survey assessment, reporting, responding to common inquiries, etc. This will enable you to save money and use it for resolving complex issues and improving your product.
Using AI, marketers can bid goodbye to time-consuming coding and connect with their existing tools to automate tedious tasks. It is also imperative to continually search for new sources of data that could be used for AI applications like machine learning.
For example, XO, a charter jet company, could improve its EBITDA by 5% by using public and exclusive datasets that offered insight into the supply and demand of private jets as well as factors such as macroeconomic trends, seasonal patterns, and weather conditions.
As businesses understand AI in marketing, some choices are being automated without humans, leaving them out. This approach is necessary for decisions that need to be executed quickly and repetitively, like with programmatic advertising (where digital ads are displayed rapidly to viewers).
Conversely, AI could only provide instructions to individuals who have to decide — like suggesting a film to a customer or a strategy to a marketing executive. Human discretion is generally reserved for the most significant matters, such as whether they should persist with an effort or authorize an expensive television ad. The introduction of AI in the marketing arena brings about a dramatic shift in everyday marketing activities.
Companies must be assessing which roles will be abolished and which will be created. Studies have indicated that about 60% of current marketer and analyst occupations could be replaced by marketing automation. Firms should try to make decisions using automation wherever possible as this is where AI technology will provide the most benefit.