Professional Medical Copywriters
Content marketing produces three times more leads for each dollar expended compared to paid search. Still, the majority (68%) of marketers declare that creating intriguing content is their greatest issue.
TextScout can revitalize your vacant blog and keep your content marketing flourishing.
We have put in a lot of hard work in order to understand how making content is challenging for the healthcare field in particular. We did our own studies, questioning digital marketers and content producers worldwide about their major difficulties.
Initial deposit price from $4500
Specialists in creating content for the healthcare field
Connor Price
Novelist
A copywriter is responsible for writing compelling copy for various mediums to appeal to a target audience. They must have a good understanding of grammar, spelling, and punctuation.
Harry Devis
Speechwriter
A successful copywriter should have strong writing skills, understand their audience, be creative and strategic, and work well and clear under tight deadlines.
Sammuel Jonson
Technical Writer
Writing effective marketing messages that will resonate with your target audience and help you increase conversions. Helping to create a consistent brand voice across all of your communications.
George Wilson
Content Writer
Ensure content is trustworthy look; provide fresh perspectives and creative ideas for marketing campaigns. Saving time, they will write quality content while you can focus on other important business related task.
Tap Into World-Class Talent
After the project is approved, you will be able to receive reports and communicate with the team SEO copywriters and project manager who will provide:
medical offices,
cancer treatment centers,
makers of medical devices,
programmers of medical laboratory software,
mental health facilities,
addiction treatment schemes,
physical therapy programs,
healthcare screening/testing services,
tech firms that specialize in pharmaceutics
prosthetic/cosmetic dentistry as well as eye centers and ophthalmology practices.
Healthcare writers are here to assist you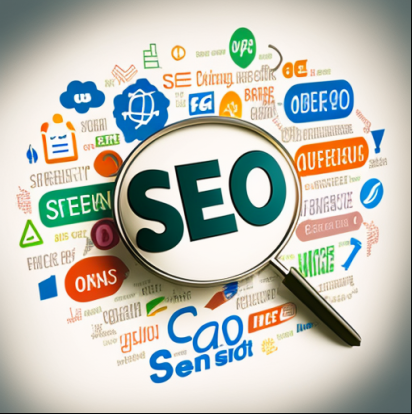 If you need content for the healthcare field, you could use the services of a medical writing consultant. A good way to start is by narrowing down the experts you may want to connect with.
TextScout are experienced in SEO and content marketing. Let us know your objectives, and we'll create content that is exclusively tailored to be optimized for your targeted keywords.
We are your go-to team for any medical content project, whether it's a few pages or many. Our professional writers have extensive experience in healthcare communications and the industry, offering services to cater to patient education materials, email marketing tactics and more. Through our background knowledge and skills in different areas such as research writing, advertising copywriting and seo optimization, we can ensure your project is a success.
If you're looking for someone to write about medicine, it's important to make sure they are familiar with the terms and laws that apply to your area. Consider their past projects when selecting a candidate and read what other clients have said about them — this can be a great indicator of how good the medical writer is.
Our experienced authors supply SEO-optimized content to help increase your awareness and draw in new audience members without having to write a single thing by yourself. Improve your material marketing strategies with blog posts, articles, or even a comprehensive eBook.
We provide healthcare content writing services for such industries: medical care, dental care, healthcare engineering, or even conformity writing or any other type of medical writing you require. Quit wasting money on medical writing services today – get access to our low-cost content alternatives.
How to write articles correctly
Strategy
Promotion
Analytics
Increase in visits and applications
Formation of Strategies
We study the niche, product and audience of the business
We examine the assortment in detail, analyze demand on the internet, and determine the peak values of search traffic.
Analyzing Competitor Strategies
We evaluate the promotion campaigns of business competitors in order to form the most effective leadership strategy.
Avoiding Mistakes
Representatives from other companies often send generic commercial offers and promise growth in positions and traffic, without even understanding your goals. As a result, the promised results don't lead to the main objective: an increase in sales and profits.
Results for the Business:
Detailed monthly traffic growth forecast (values specified in the contract)
Annual site promotion plan with detailed risk assessment
Strategy for increasing sales, appeals, and applications
Plan of work
SEO work
Status
Control point
Technical optimization
Recommendations
Site registration in webmaster services
---
Data analysis of webmaster panels
Analysis
Technical site audit
Audit
Analysis of the work of forms
Recommendations
We work on promotion
by creating a detailed plan of all work.
We set and write goals for months and quarters, up to a year. We create a plan with control points so that the client can use it to track all work and the current status of the online project.
We handle all promotion work
by preparing various types of content, making the necessary edits, and improvements to the site.
How not to do it
Unlike some individual SEO companies, we don't hide our working processes from the client. We understand that some optimizers are assigned to 50 projects and can only devote a few hours a month to one project. This is the approach of some agencies and they try to veil it.
Our approach ensures:
A clear and detailed plan
Quality changes to the site, including design, selling qualities, and usability
Control of work in online mode.
Permanent access to statistics
Quality end-to-end analytics
We rely on end-to-end analytics
The correct setting of the end-to-end analytics system will ensure an increase in sales by at least 15-17%
We create only the reports that the client needs, including:
Done and planned works by time Attendance and positions; Appeals to the target audience, such as applications, phone calls, and online purchase registrations.
How not to do it
Often, companies spend a lot of effort and time creating beautiful, but practically meaningless reports with graphs. As a result, you end up paying only for them, instead of effective promotion.
Our approach ensures:
Effective, cost-efficient end-to-end analytics based on modern solutions from companies such as Google, Microsoft, and/or RoiStat.
Open access to statistical information with the ability to evaluate effectiveness online.
We provide a range of medical content writing services
Your healthcare organization may be in the market for an outside medical content writing agency due to the need for an abundance of new material, experts in different marketing techniques, or the desire to improve the existing material to improve its readability and SEO. We place a high value on satisfying our customers. Whatever goals you have, the proficient writers, editors, and strategists from TextScout are well-equipped to produce the precise quality of content your institution needs. The content will be diligently researched and tailored for the correct size, audience, and channel.
Our medical content writing team engages with the client to comprehend audience, objectives, and messages for each project. We then develop a system for generating and affirming content that meets your timeline. This includes:
website material
patient education material
writing and managing blogs
email or printed newsletters press releases
seo enhanced material
information for patients or doctors medical/healthcare articles
legally compliant disclaimers (for web or apps) carefully
researched and entirely original
Incorporating exceptional content into your advertising plan to bolster its success
Our posts offer captivating and well-researched material written by medical content specialists. The language used is effective and clarifies the aims of the post for the readers. Furthermore, we provide unlimited revisions for free and the capacity to link to Wordpress. Lastly, our friendly staff at the TextScout team is here to help out in any way necessary.

We are in search of a medical content author knowledgeable in healthcare subjects to become part of our staff. The perfect contender should have superb writing and exploration competences, familiarity with medical language and ideas, and a substantial comprehension of the healthcare business. The successful applicant will be in charge of formulating enjoyable material that is precise and enlightening, while likewise following our brand policies. If you would like to join our platform, please submit your application today!
Financial guarantees
Search advertising in case of error at our expense
If the traffic forecast is not met, we will launch contextual advertising at our own expense.
This is fixed in the contract
You will pay only for the services provided, even if we perform more work.
This is fixed in the contract
Financial insurance from sanctions by Google and Bing
If the site falls under sanctions, the subscription fee will be reduced and all promotion and optimization tasks will be at our expense.
This is fixed in the contract
MEDICAL WRITERS FAQ
What is the purpose of medical writing?
Medical writing has advanced to the point of being distinctively clear-cut, succinct, and accurate from a medical standpoint. Its purpose is to aid medical professionals in chronicling the outcomes of studies, clinical investigations, and other medical related data. This is a short rundown on the capabilities one should search for when hiring medical writing experts: medical writing mining of medicinal records academic composition editing and checking
How can I determine what size articles I need?
For your convenience, our medical writer is ready to demonstrate the best blog article numbers based on a given keyword. Take a look at the four examples he provided you to grasp the type of content you can receive with a particular number of words for a similar keyword.
What are the benefits of hiring medical writers?
In order to identify high quality medical writers, you must first assess your project needs. What sorts of results are you intending to share with the public? Are you in need of assistance with the reporting procedures associated with running a clinical trial? Your financial outlay for the project is determined by the scope of the task and the distinct aptitudes necessary for achieving completion.
What is the expense of employing a medical writer?
The cost of medical writing services can fluctuate depending on multiple factors such as proficiency, locality, and market trends. A veteran medical author may require more money for their work but can be expected to finish tasks faster and possess expertise in certain areas, ultimately offering a product of superior quality. On the other hand, freelancers who are still establishing themselves in the industry might offer their services for a lower price. The choice that suits your project best will depend on its requirements.
What specialists will be engaged in the promotion?
Our employees have gone through a strict selection process conducted by the HR department. We hire specialists who have been trained by experienced experts from our company, as well as world-famous gurus such as Guy Kawasaki, Brian Tracy, and Scott Klososka.
Any project is worked on by a team consisting of:
Project manager
(Vasilisa Maryanova)
Responsible for the implementation of set tasks and goals;
Coordinates the activities of the project team;
Interacts with the client and informs about any interesting issues.
"You will notice the first results of our work within 20-30 days. By the end of 4-5 months, a positive dynamic of increasing sales will emerge. If after six months of cooperation, the traffic has not increased by at least 10%, then you should consider changing your SEO contractor."
Optimizer
(Ekaterina Velichko)
Forms a forecast and prepares a promotion plan;
Conveys the essence of technical points to the customer in understandable language;
Deals with internal optimization on the site and beyond.
"Our optimizers, as a rule, work with either online stores or web resources that offer services. Each optimizer of the company does not have extensive experience, but at the same time leads no more than 5 projects. This allows them to focus their efforts and work towards results.".
Marketing strategist
(Andrei Makinovich)
Responsible for the growth of sales through the site;
Forms a marketing strategy, starting with a preliminary niche analysis and ending with the selection of effective advertising channels;
Makes sure that the advertising budget is directed in the direction needed by the client.
"The most important task for SEO is competent targeting of various categories of the target audience. My tasks include demand analysis, its segmentation and tracking the effectiveness of the advertising channels used."
Aggregator specialist
(Marjana Vyklinir)
Determines the expediency of using aggregators for promotion;
Forms a list of aggregators for work;
Tracks the effectiveness of this promotion channel.
"Price aggregators, like Ya.Market, strengthen their positions in search results. We actively use these platforms in parallel with classic SEO to attract the audience and increase sales."
Copywriter
(Arseny Shultzman)
Analyzes the texts of competitors to assess the needs of the target audience;
Creates text content of a selling and informational nature;
Makes texts optimized from the point of view of entering keywords.
"Many companies do not deal with text content or separate it into a separate item of expenses. With us, the creation of texts is included in the subscription fee, which is beneficial for the customer."
Editor
(Vladimir Khoroshev)
Reads texts before placing them on the site;
Responsible for the absence of errors in the text content.
"The quality of texts is a key moment in promotion today. Both microtexts and large publications for blogs are read and checked for errors by experienced editors and proofreaders."
Programmer
(Evgenia Marchenko)
Ensures uninterrupted site functioning;
Eliminates technical errors in the operation of the web resource;
Refines the site's functionality.
"Recommendations from SEO specialists sometimes touch on complex technical aspects of work. To implement them, a knowledgeable specialist is needed. He also helps with the improvement of the functionality, which makes the site even more convenient and useful for the audience."
UX designer
(Konstantyn Aleisyk)
Develops page design;
Analyzes usability;
Makes the site not only beautiful, but also convenient.
"If the site is inconvenient, users will likely leave and not return. Therefore, we not only create beautiful pages but also work on them from the perspective of usability. The most important indicator in this case is requests, applications, and orders through the site; if they increase, then the design is good."
Analyst
(Ihor Vyrtinsky)
Enjoys setting up web analytics;
Analyzes user behavior on the site;
Makes recommendations for improvementof of the current state of affairs.
"Without end-to-end analytics, which takes into account all advertising channels and the sales funnel from the first acquaintance to the purchase, online business loses at least 15-20% of profit. If the optimizer does not want to implement it or requests additional money, then he is knowingly or unknowingly hindering progress."