Look for technical writers who have experience in writing about complex topics
A technical writer is a professional writer who creates technical documentation that helps people understand and use a product, service, or system. This documentation can take the form of online help, user manuals, and guides, among other types of content.
Writers for technical documents work in industries like technology, engineering, and manufacturing. They make sure the documentation is easy to understand by users. Technical writers may also do user interface and design work. They work with engineers, product managers, and others to gather information for documentation.
Technical writing is important to business because it helps people get things done quicker.
Initial deposit price from $4500
Hire technical writers
Connor Price
Novelist
A copywriter is responsible for writing compelling copy for various mediums to appeal to a target audience. They must have a good understanding of grammar, spelling, and punctuation.
Harry Devis
Speechwriter
A successful copywriter should have strong writing skills, understand their audience, be creative and strategic, and work well and clear under tight deadlines.
Sammuel Jonson
Technical Writer
Writing effective marketing messages that will resonate with your target audience and help you increase conversions. Helping to create a consistent brand voice across all of your communications.
George Wilson
Content Writer
Ensure content is trustworthy look; provide fresh perspectives and creative ideas for marketing campaigns. Saving time, they will write quality content while you can focus on other important business related task.
Tap Into World-Class Talent
After the project is approved, you will be able to receive reports and communicate with the team SEO copywriters and project manager who will provide:
Amplify Voice
Scale Content
Outsource Creation
Talk to One of Our Industry Experts
Work With Hand-Selected Talent
The Right Fit, Guaranteed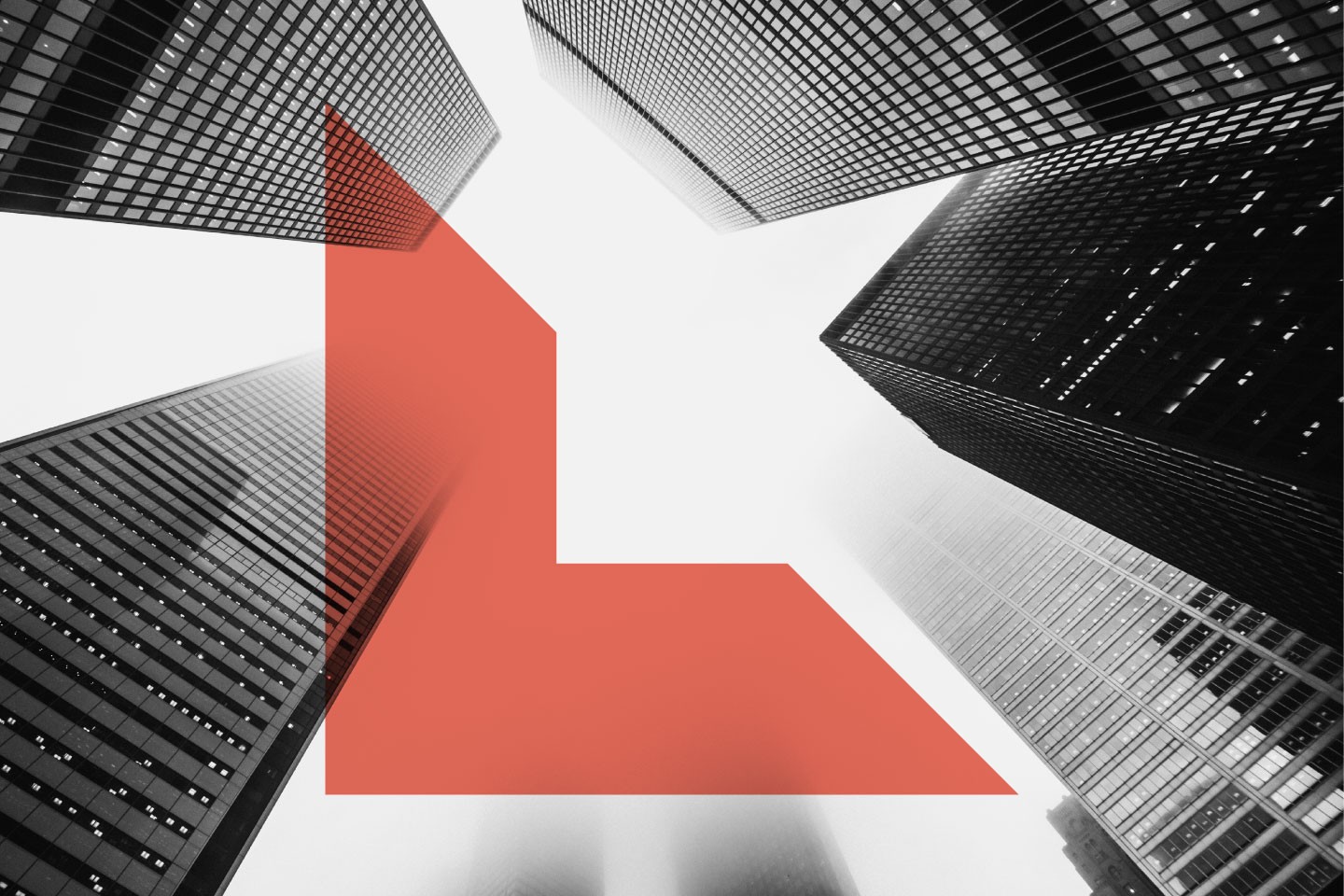 Technical communications play an integral role in the success of a business, as it enables users to comprehend how to use its technical products or services. Without it, customers might struggle to get to grips with them, consequently deciding to opt for their competitors' offerings. Consequently, a business must efficiently convey even the intricate elements of its services and products to extend its customer base and increase its standing. An excellent method to guarantee this is by offering support in the form of technical writing.
They wholeheartedly accept rules and regulations.
Technical writers are like organizers who can take complex ideas and break them down into understandable pieces.
They have varying levels of complexity in their speech.
It is important for a writer to be able to adjust their tone and voice according to the audience they are writing for. For technical writers, this is even more crucial. For example, they might need to write a user manual for a photocopier for a general consumer and training instructions for technicians with industry jargon. This, therefore, requires two different styles of writing - one requiring conversational language and the other detailed technical terms.
How to write articles correctly
Strategy
Promotion
Analytics
Increase in visits and applications
Formation of Strategies
We study the niche, product and audience of the business
We examine the assortment in detail, analyze demand on the internet, and determine the peak values of search traffic.
Analyzing Competitor Strategies
We evaluate the promotion campaigns of business competitors in order to form the most effective leadership strategy.
Avoiding Mistakes
Representatives from other companies often send generic commercial offers and promise growth in positions and traffic, without even understanding your goals. As a result, the promised results don't lead to the main objective: an increase in sales and profits.
Results for the Business:
Detailed monthly traffic growth forecast (values specified in the contract)
Annual site promotion plan with detailed risk assessment
Strategy for increasing sales, appeals, and applications
Plan of work
SEO work
Status
Control point
Technical optimization
Recommendations
Site registration in webmaster services
---
Data analysis of webmaster panels
Analysis
Technical site audit
Audit
Analysis of the work of forms
Recommendations
We work on promotion
by creating a detailed plan of all work.
We set and write goals for months and quarters, up to a year. We create a plan with control points so that the client can use it to track all work and the current status of the online project.
We handle all promotion work
by preparing various types of content, making the necessary edits, and improvements to the site.
How not to do it
Unlike some individual SEO companies, we don't hide our working processes from the client. We understand that some optimizers are assigned to 50 projects and can only devote a few hours a month to one project. This is the approach of some agencies and they try to veil it.
Our approach ensures:
A clear and detailed plan
Quality changes to the site, including design, selling qualities, and usability
Control of work in online mode.
Permanent access to statistics
Quality end-to-end analytics
We rely on end-to-end analytics
The correct setting of the end-to-end analytics system will ensure an increase in sales by at least 15-17%
We create only the reports that the client needs, including:
Done and planned works by time Attendance and positions; Appeals to the target audience, such as applications, phone calls, and online purchase registrations.
How not to do it
Often, companies spend a lot of effort and time creating beautiful, but practically meaningless reports with graphs. As a result, you end up paying only for them, instead of effective promotion.
Our approach ensures:
Effective, cost-efficient end-to-end analytics based on modern solutions from companies such as Google, Microsoft, and/or RoiStat.
Open access to statistical information with the ability to evaluate effectiveness online.
They interact harmoniously with their peers.
If you come across a technical writer with coding experience, that would be ideal. Such a person would have valuable insight into the technology. However, for the majority of technical writers, it's essential to consult with a variety of professionals, from software engineers to factory workers, pharmacists, and CEOs, to completely comprehend and document the subject. It's thus essential to employ someone who can adjust their communication style as needed when conversing with different kinds of people from diverse occupations and levels of expertise.
Here is a table review comparing technical writers and other writers in 7 points:
| Point of Comparison | Technical Writer | Other Writer |
| --- | --- | --- |
| Subject matter | Technical writers focus on writing about technical or specialized subjects, such as scientific or technical concepts, processes, or procedures. | Other writers may focus on a wide range of subjects, including fiction, creative, non-fiction, journalism, marketing, or academic writing. |
| Audience | Technical writers often write for a specialized or technical audience, such as engineers, scientists, or other professionals in a particular field. | Other writers may write for a general audience or for a specific group of readers, depending on the subject matter and purpose of their writing. |
| Style | Technical writers typically use a clear, concise, and straightforward writing style to convey information effectively to their audience. | Other writers may use a wider range of writing styles, depending on the purpose and audience of their writing. For example, fiction writers may use a more descriptive or imaginative style, while academic writers may use a more formal or technical style. |
| Format | Technical writers often follow specific formatting guidelines or standards, such as those set by professional organizations or industry groups. | Other writers may have more flexibility in their formatting, depending on the purpose and audience of their writing. |
| Research | Technical writers may need to conduct extensive research to gather accurate and up-to-date information about their subject matter. | Other writers may also need to conduct research, depending on the subject matter and purpose of their writing, but the scope and depth of the research may vary. |
| Collaboration | Technical writers may work closely with subject matter experts and other professionals to gather information and provide the accuracy and clarity of their writing. | Other writers may also collaborate with others, such as editors or research assistants, but the nature and extent of the collaboration may vary. |
| Career path | Technical writing is a specialized field that requires a specific set of skills and knowledge. Technical writers may need to have a background in a specific field, such as science or engineering, and may need to earn a technical writing certification. | Other writers may come from a wide range of backgrounds and may not need to have a specific area of expertise in order to write about a particular subject. The career path for other writers may vary widely depending on the type of writing they do and their goals. |
Again, these are generalizations and there will be individual variations among both technical writers and other writers.
The direction of technical writing is evolving and broadening to encompass more than just instructional material. Now, it includes the duty of explaining and decoding the increasingly sophisticated technology that has become a part of our lives. Here are some of the latest trends in this field:
Cybersecurity website: Please keep my personal data private.
Cybersecurity writing is highly sought after at the moment, with a large emphasis on protecting people's private data. The public is becoming more aware of the potential misuse of their information and consequently, people are interested in this issue. Consequently, there is also an increasing demand for companies to address their very own data privacy problems and develop content and documentation regarding it.
It's important to explain things in a narrative.
A competent technical writer can communicate technical ideas, like setting up parameters or dealing with glitches, in a narrative that both engineers and software purchasers can comprehend easily.
The authors will provide the human flavor that Artificial Intelligence cannot.
AI and machine learning can provide a much-needed boost to technical writing, allowing tomorrow's writers to create documents that are tailored to each customer's unique requirements. Machine learning can be used to rapidly search data and generate layouts for instruction manuals, but the writer will still be in charge of imbuing the work with personality.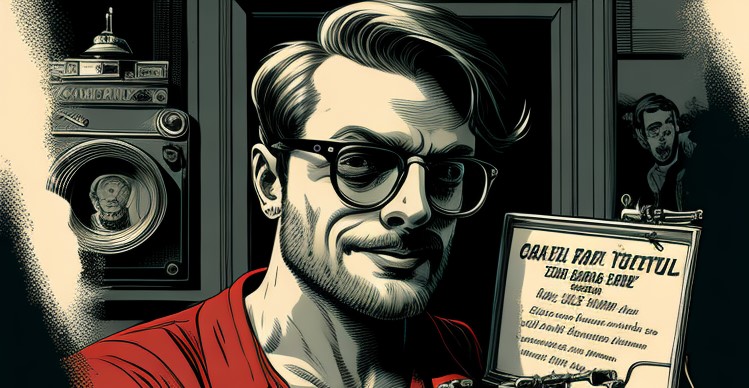 Discovering approaches to employ the best technical authors.
As such, when searching for a freelancer to do this task, it is important to look for a technical writer. If you already have some written material that needs to be edited so that it can be read by the majority, or you need something written from the start, then having a clear and full creative brief is essential for the project's success.
What is a successful project brief? Here are a few things to consider:
Your enterprise or operation: what is it and what goods or facilities do you provide? It can be beneficial for technical scribes to have some experience and insight into the area of your organization or endeavor, although they don't necessarily need to be an expert.
Describe the aims and range of your venture: those applying should be able to read this section of the brief and quickly comprehend how the written material they compose will help in reaching these objectives. What type of document is this? Who will be the target audience? What kind of writing style, acronyms, or terminology should the technical writer understand? Are there any specific formatting requirements, such as footnotes or SEO expertise? Are there any existing libraries of acronyms and terms that need to be familiarized with?
Timetable and outcomes.
Financial guarantees
Search advertising in case of error at our expense
If the traffic forecast is not met, we will launch contextual advertising at our own expense.
This is fixed in the contract
You will pay only for the services provided, even if we perform more work.
This is fixed in the contract
Financial insurance from sanctions by Google and Bing
If the site falls under sanctions, the subscription fee will be reduced and all promotion and optimization tasks will be at our expense.
This is fixed in the contract
The way to choose technical writers
A good technical writer not only understands how something works, but also understands the viewer and how to explain information clearly to them. They gather more knowledge than just writing down a product feature. They also consider why and how the product will be used and are aware of the user's point of view and objectives that are trying to be fulfilled.
As you are looking through the technical writing consultants accessible, it would be beneficial to form a list of the freelancers that you could cbased onverse with. You can assess profiles on criteria such as:
Appropriateness for your industry. You need a technical writer who comprehends your industry, so they can assist you in conveying your technical language into something understandable to your target audience.
Concentration on detail. It takes great attention to correctly interpret intricate technical principles into plain language.
Examine the opinions of former customers for glowing endorsements or warning signs that will provide insight into the experience of working with a certain technical writer.
Strengthen your voice and make it resonate with a team of qualified independent contractors. Entrust your content marketing to experts and develop fresh, up-to-date materials across all your brand channels. Take your vision to the next level and generate content that will enhance the image of your brand.
Our top-notch network and progressive platform for content production are rapidly becoming a preferred way for companies to team up with tested freelance writers, illustrators, SEO experts, and SEO analysts. If you want to refine your brand with exceptional technical writing or boost your current material generation, please inform us of your requirements.
We'd be grateful to get you off to a great start with a tailored TextScout package.
Textscout can be the ideal companion for your material promotion and publishing goals, offering pre-screened freelancers who can create appropriate content for your brand.
Questions commonly asked about Technical Writing
What categories of technical writing are there?
Repair and instruction manuals for consumer electronics such as phones, TVs, and computers are the most frequently encountered type of technical writing. Additionally, technical writing may be used in content marketing, including tutorials and how-to articles that teach how to use a particular piece of software. Additionally, the findings of medical and scientific research studies can be made clearer by technical writing.
What characteristics should a technical communicator possess?
A technical writer can help you get your projects completed. They are methodical and able to give step-by-step directions so they are easy for the users to follow. They have excellent language skills and a solid grasp of spelling and grammar. They also have great knowledge of particular industries, making it easy for them to translate complicated subjects into understandable language. Some technical writers have design skills, enabling them to illustrate technical material with illustrations and screenshots.
What is the process for technical writing?
Prior to beginning, many authors feel it is important to be aware of their readership to select the suitable language and attitude. Technical communicators create instructions and how-to guides for products or services by detailing all the measures required for completing a task. In certain circumstances, businesses will conduct user trials that can aid technical writers in addressing widespread difficulties. After collecting all the necessary technical information, the author composes a draft, inserting images if needed and verifying its accuracy before turning it in.
A Contrast between Technical Writing and Science Writing: How Do They Differ?
Technical writing seeks to provide instructions and other documentation to help people use products and services. The objective of science writing is to explain difficult scientific topics in an easy-to-grasp way. This can be done through numerous written forms, for instance, reports, and essays. Although both genres strive to make intricate material simpler, their objectives differ. Additionally, even though science journalists can be imaginative when explaining ideas, technical communicators must adhere strictly to the facts.
What is the price to employ a technical writer?
A lot of elements, such as skill and background, location, and market trends, can affect the cost of employing a technical writer. Get to know what it takes to hire one. Hire technical writers with a background in handling complex topics and materials. They should be able to research, analyze, and write in a clear and concise way.
What specialists will be engaged in the promotion?
Our employees have gone through a strict selection process conducted by the HR department. We hire specialists who have been trained by experienced experts from our company, as well as world-famous gurus such as Guy Kawasaki, Brian Tracy, and Scott Klososka.
Any project is worked on by a team consisting of:
Project manager
(Vasilisa Maryanova)
Responsible for the implementation of set tasks and goals;
Coordinates the activities of the project team;
Interacts with the client and informs about any interesting issues.
"You will notice the first results of our work within 20-30 days. By the end of 4-5 months, a positive dynamic of increasing sales will emerge. If after six months of cooperation, the traffic has not increased by at least 10%, then you should consider changing your SEO contractor."
Optimizer
(Ekaterina Velichko)
Forms a forecast and prepares a promotion plan;
Conveys the essence of technical points to the customer in understandable language;
Deals with internal optimization on the site and beyond.
"Our optimizers, as a rule, work with either online stores or web resources that offer services. Each optimizer of the company does not have extensive experience, but at the same time leads no more than 5 projects. This allows them to focus their efforts and work towards results.".
Marketing strategist
(Andrei Makinovich)
Responsible for the growth of sales through the site;
Forms a marketing strategy, starting with a preliminary niche analysis and ending with the selection of effective advertising channels;
Makes sure that the advertising budget is directed in the direction needed by the client.
"The most important task for SEO is competent targeting of various categories of the target audience. My tasks include demand analysis, its segmentation and tracking the effectiveness of the advertising channels used."
Aggregator specialist
(Marjana Vyklinir)
Determines the expediency of using aggregators for promotion;
Forms a list of aggregators for work;
Tracks the effectiveness of this promotion channel.
"Price aggregators, like Ya.Market, strengthen their positions in search results. We actively use these platforms in parallel with classic SEO to attract the audience and increase sales."
Copywriter
(Arseny Shultzman)
Analyzes the texts of competitors to assess the needs of the target audience;
Creates text content of a selling and informational nature;
Makes texts optimized from the point of view of entering keywords.
"Many companies do not deal with text content or separate it into a separate item of expenses. With us, the creation of texts is included in the subscription fee, which is beneficial for the customer."
Editor
(Vladimir Khoroshev)
Reads texts before placing them on the site;
Responsible for the absence of errors in the text content.
"The quality of texts is a key moment in promotion today. Both microtexts and large publications for blogs are read and checked for errors by experienced editors and proofreaders."
Programmer
(Evgenia Marchenko)
Ensures uninterrupted site functioning;
Eliminates technical errors in the operation of the web resource;
Refines the site's functionality.
"Recommendations from SEO specialists sometimes touch on complex technical aspects of work. To implement them, a knowledgeable specialist is needed. He also helps with the improvement of the functionality, which makes the site even more convenient and useful for the audience."
UX designer
(Konstantyn Aleisyk)
Develops page design;
Analyzes usability;
Makes the site not only beautiful, but also convenient.
"If the site is inconvenient, users will likely leave and not return. Therefore, we not only create beautiful pages but also work on them from the perspective of usability. The most important indicator in this case is requests, applications, and orders through the site; if they increase, then the design is good."
Analyst
(Ihor Vyrtinsky)
Enjoys setting up web analytics;
Analyzes user behavior on the site;
Makes recommendations for improvementof of the current state of affairs.
"Without end-to-end analytics, which takes into account all advertising channels and the sales funnel from the first acquaintance to the purchase, online business loses at least 15-20% of profit. If the optimizer does not want to implement it or requests additional money, then he is knowingly or unknowingly hindering progress."